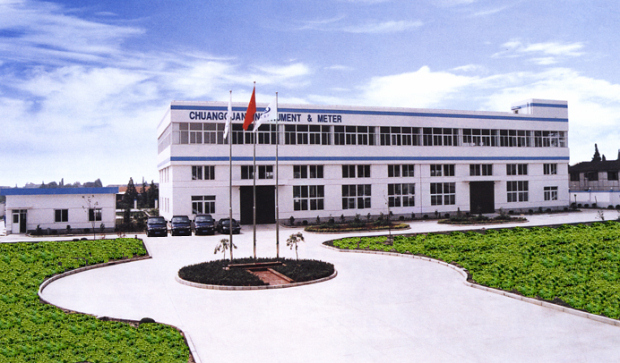 Specialized in researching, development & manufacturing of CGIC intelligent instrument & meter, Shanghai Chuangguan Instrument & Meter Company Limited (SCGIC) is a modern high-tech industry enterprise and has acquired certificate for quality management system of ISO 9001:2000.

Now SCGIC is a ideal field for starting an undertaking. With a crew of professionals & experts of universities & research in institutes, the team spirit of SCGIC is co-operative & tacit. Although it is not the champion in instrument & meter industry now, SCGIC will be first class modern instrument & meter enterprise before long through its efforts.

The company promise is that "best quality, customer first, pioneer technology and service foremost".

Based in Shanghai, SCGIC is importing talent and hi-tech, and developing advanced intelligent instruments & meters with SCGIC's feature at home and abroad.

The company is located at Pujiang Industry Park in Pujiang town which is a key development area in Shanghai and covers the land of 1200 m?. The distance between SCGIC and downtown is 17 Km via Lupu Bridge. SCGIC enjoys the unique geographical advantages. Within the workshop, there are 3 sets high precision static volumetric method water flow calibration facilities which are totally controlled by the computer's gathering & scattering system and which can meet the water flow calibration requirements of DN10-DN2000 flowmeters. The flowmeters of SCGIC are wildly used in producing process of metallurgy, water supply & sewerage, food, chemical, petroleum, light industry & pharmaceutical industries etc, and in the field of city construction.
| | |
| --- | --- |
| | |
Having established large scale and standard instrument & meter manufacturing base, developed CGIC series intelligent instruments and meters with own intelligence property and build up service & sales net over the country, SCGIC has became one of the well-known flowmeter factories at home.
---
About Us Contact Us
©2003-2005 Shanghai Chuangguan instrument & meter CO., LTD webmaster@cgic.biz